About Craig Lewis Weddings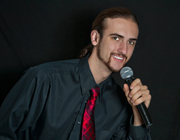 I have been a professional wedding DJ/MC for 11 years. I typically spend a lot of time meeting one-on-one with every couple that I work with to plan out the ceremony music, grand entrance, first dance, father/daughter dance, mother/son dance, toast speeches, cake cutting, bouquet toss, garter toss, last dance and grand exit. Creative personalization for all of these events is a complicated process, but I will spend as much time as is necessary to guide you through this, and collaborate with you in the creative process of planning out these events exactly as you want them.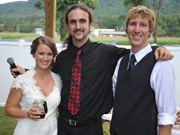 My focus is on making weddings fun, unique and memorable. I like to bring out the bride and groom's personality during the event. One example of this is my style of grand entrances. Rather than simply reciting the names of the wedding party members, and then announcing the bride and groom, I like to work with you to create personalized introductions for each wedding party member. These may be simple biographical introductions, or they can be comical if you want. Then, right before I introduce the bride and groom, I like to tell their "love story". This is the story of how they met, their first date, first kiss, and engagement, leading up to the day of the wedding.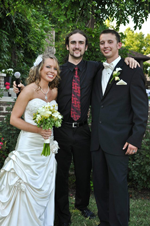 I also work hard in the background to make sure that things flow smoothly. For example, ensuring that before I announce your father/daughter dance, that your dad is prepared and ready to go, providing coaching and encouragement to a nervous toast speaker, and ensuring that there is a knife by your cake before I announce the cake cutting! Small, but crucial details like this will make a tremendous difference to the flow of your event.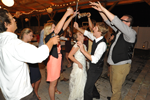 When you book me for a wedding, you are guaranteed to get me, personally. I have completed extensive specialized training in wedding entertainment, such as Peter Merry's renowned intensive training programs "The Professional Process", and "Make it Grand". I regularly attend mobile DJ conventions and stay active in the community. I am a charter member and officer of the East Tennessee chapter of the American Disc Jockey Association. I am a member of the Eastman Toastmaster's Club, and I have completed extensive training in public speaking, and theater at ETSU, as well as training in comedy and improv.
If needed, I can provide various lighting options, including uplighting and custom monogram projections. I can also help with directing your ceremony rehearsal, and running ceremony sound if needed. I am also an ordained minister and, although it isn't a part of the normal services I offer, in the event of an emergency, I am prepared to officiate a wedding myself.